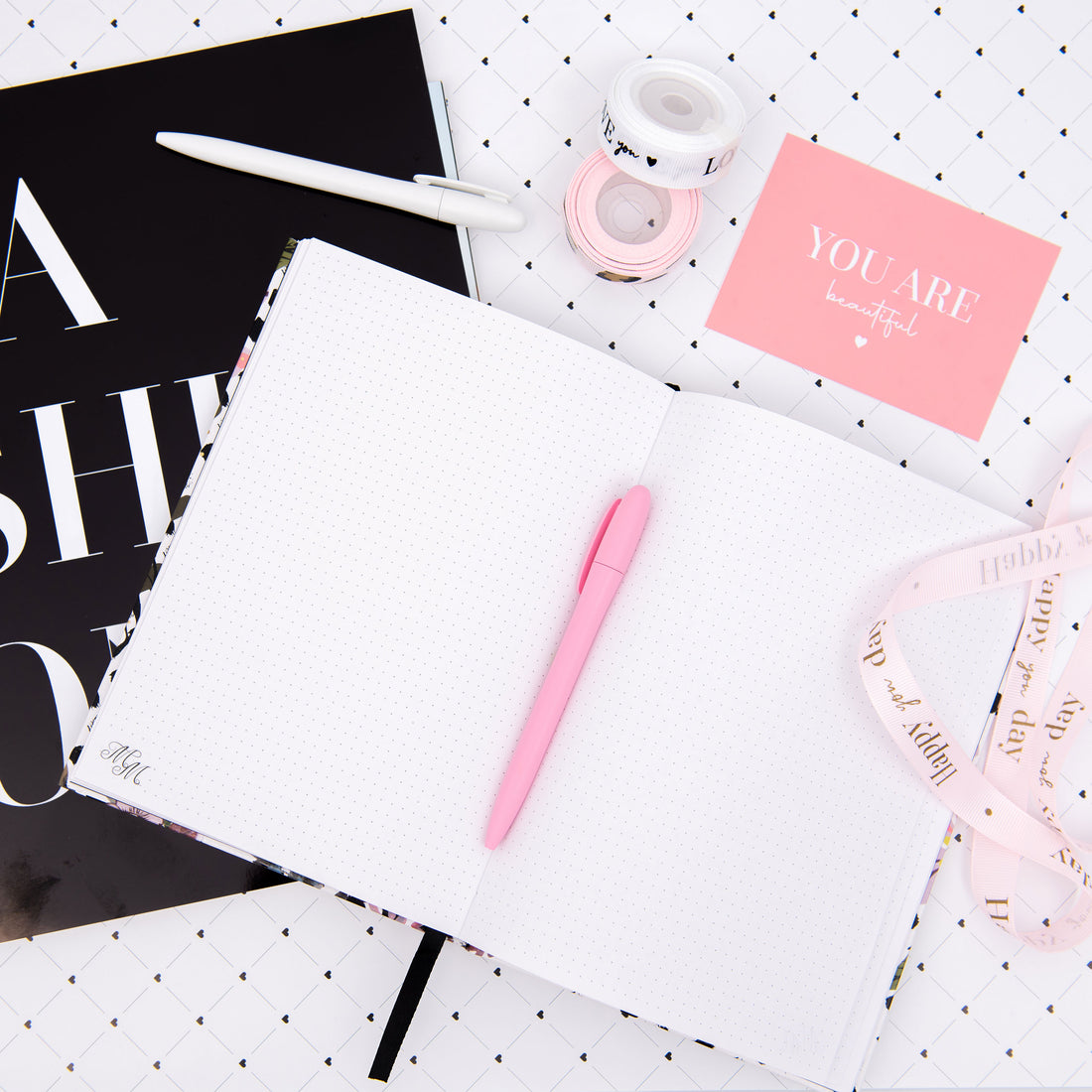 40 days before christmas | The perfect gifts for an organized new year!
To an organized new year!
What do you need for a great kickoff of the new year? Everyone has new year's resolutions, but who really sticks to them? This year you will be able to follow those resolutions and make them happen! Start the year productive and organized with Melli Mello's stationary. With the holidays approaching, everyone is busy looking for the perfect gift and what could be better than a beautiful and functional gift for your loved ones.
"Online meeting in 10 minutes!"
Start the new year organized with the DIY agenda from Melli Mello . Not only is this agenda super fun and colourful, but it is also very functional! The perfect gift for yourself. Have you already made your list? The DIY agenda is the perfect size to take to work or school and has handy stickers, bullets and a ruler that can be used as a bookmark, so you can flip to the right date within seconds.
"Honey, when is that birthday again?"
The Melli Mello family planner is made in such a way that everyone can enjoy it with ease. The handy layout and the fact that you can hang it, for example, on the cupboard or a door, ensures that these planners do well in every household. The family planner is ideal for writing down all the activities of the coming period and upcoming birthdays together with the whole family. This planner is the perfect gift for your family!
"Let me write this down…"
In the age of technology, it's easy to jot things down quickly in your phone. Very useful, but not necessarily a fun experience. With the notebooks and bullet journals from Melli Mello you can write down all your thoughts, lists and important things that you really should not forget. The bullet journal is fully customizable, whether you use it as an agenda, habit tracker or to keep a diary. The possibilities are endless! In addition, both booklets are not only a lot of fun to use, but also very beautiful and lie comfortably in the hand and on your desk. Shop for yourself or your loved ones and give each other a functional and beautiful Christmas gift!