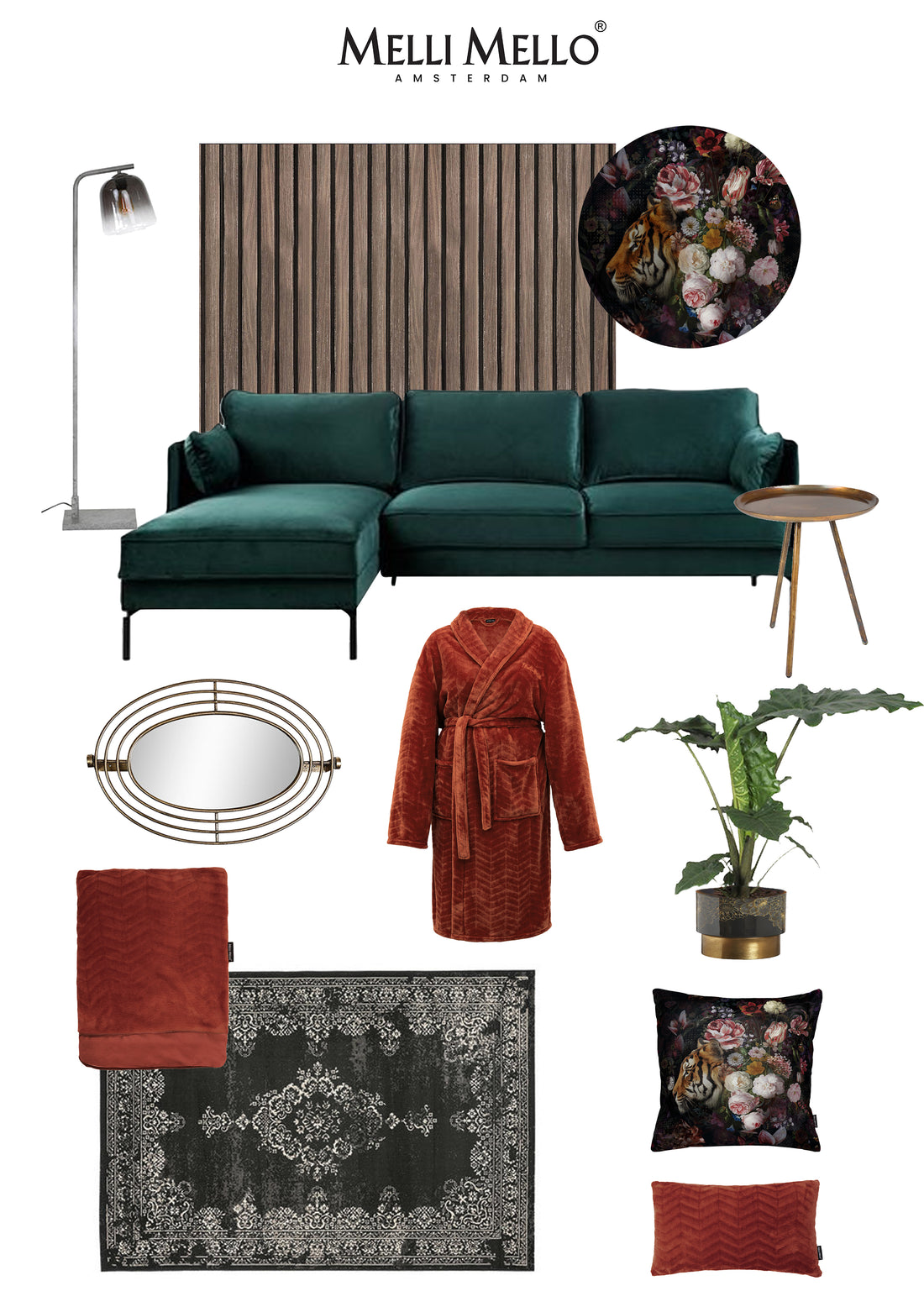 A new season is starting, which means it's time for new home inspiration! An occasional transformation in your interior is of course nice for a change, otherwise you will be looking at the same thing for so long. With this shop the look we create an easy source of inspiration.
To respond to the colder days, we use warm colors in combination with neutral colors that you probably already have in your interior, and that are easy to style. For the living room , we have chosen large furniture in neutral colors or one statement piece.
We have incorporated the neutral colors with this table from White Label Living in combination with a matching lamp from Easy Furn. By keeping the smaller but necessary furniture neutral colored, you can alternate better with the accessories in your home. These are furniture that you really want to invest in and therefore do not need to be replaced that often. It is not only easier to style, but also costs less!
To dress up your living room and give it more warmth, we have designed our Heartbreaker collection. So complete it with decorative pillows and a warm soft deep orange plaid. If you also want to be completely in style with your interior, we also have a super cool bathrobe in our Heartbreaker collection.
All products that can be found in the photo are listed below!
Elongated cushion - Melli Mello, Heartbreaker Rust Terra small decorative cushion
Plaid – Melli Mello, Heartbreaker Rust Terra plaid
Bathrobe – Melli Mello, Heartbreaker Rust Terra bathrobe
Square cushion – Melli Mello, Wild Beauty decorative cushion
Wall circle – Melli Mello, Wild Beauty wall circle
Wallpaper – Melli Mello, Woodstock Wallpaper
Mirror – NOVA, Neva Mirror
Rug – Easy living, Revive rug
Lamp – Easy furn, Gaby floor lamp
Side table – White Label Living, Frost copper side table